How We Do It
We provide a best-in-class cleaning process that starts with a custom cleaning plan and makes use of innovative technology like our proprietary EnviroShield® disinfection system, which uses advanced spray-application technology to disinfect even hard-to-treat areas and surfaces, safely eliminating 99.9% of harmful bacteria, including MRSA, H1N1, E. coli, and listeria.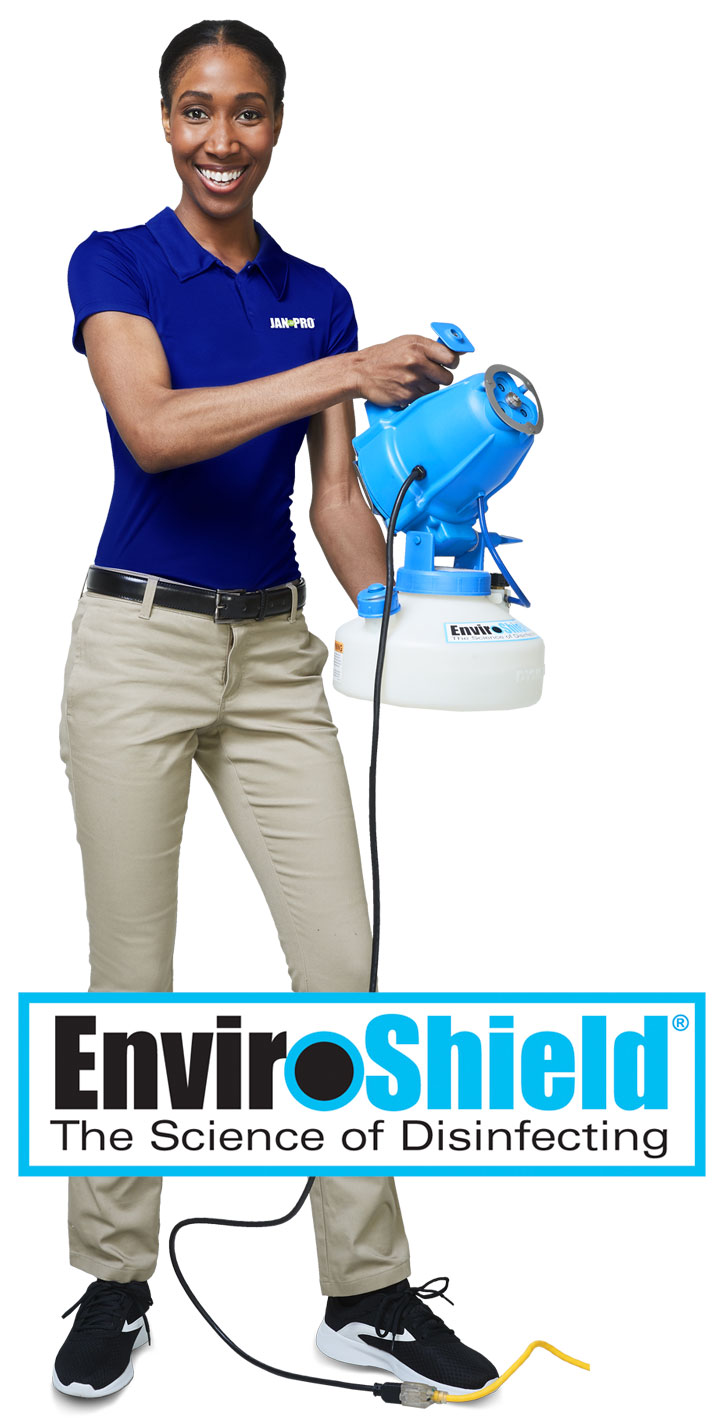 Other JAN-PRO systems include:
Microfibre Materials
Our cleaners use microfibre cloths and flat mops, which retain higher rates of dirt, dust and grime than more traditional cleaning materials.
Air Purifying Vacuums
Our vacuums come equipped with quiet-cleaning technology and state-of-the-art four-filter HEPA air purification systems that help reduce air pollution.
Colour-coded Systems
By colour-coding our cleaning materials we ensure that the supplies used to clean toilets never get used in other areas.
Safer Commercial Cleaning
JAN-PRO cleaners use cleaning products and methods that improve the safety, health, and eco-friendliness of environments they work in.