Your Next Steps
Are you ready to take the next step?
If you've decided that a JAN-PRO Franchise is of interest, the next steps are to:
1. Register Your Interest
If you haven't already made an enquiry to find out more about the JAN-PRO franchise opportunity, please take a couple of minutes to fill out the short form on this page…
2. Schedule a Call
The next step to finding out whether this opportunity may be something you'd be interested in looking into further, is scheduling an initial chat. During the conversation I'll be looking to gather some information from you to prepare you and JAN-PRO for your initial face to face meeting.
Click here, or the button at the top of any page, to schedule a call with us…
3. Attend a Discovery Day
Meeting with the franchisor is an important step, and will ensure that you start to get all the really important and confidential information that we cannot give you on the phone or by email. It also gives you the chance to see their headquarters, their setup and look them in the eye!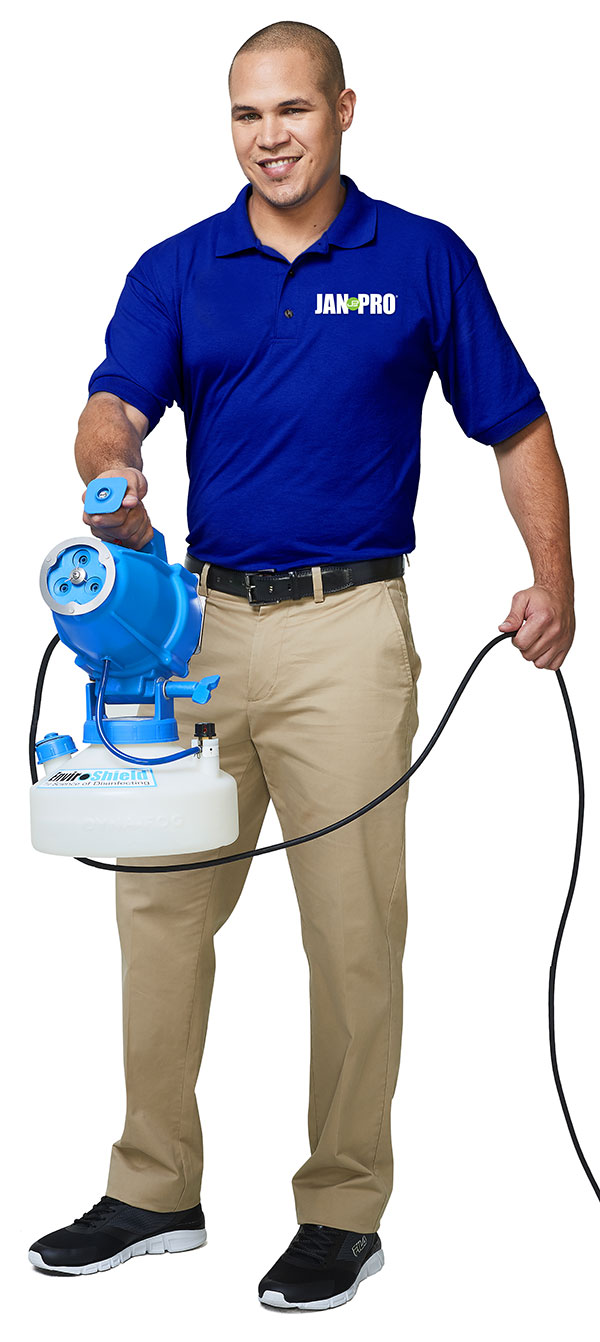 4. Speak to Existing Franchisees
We will provide details of existing franchise partners for you to contact, followed by a booked call to discuss feedback, answer questions, check aims and objectives, before we make a provisional offer of a franchise to you.
5. Raise Finance
If required, JAN-PRO will get in touch with our banking and third party contacts so we can assist you accordingly with regards to your funding requirements.
6. Mutual Decision
When you're ready to proceed and we are ready to award you a franchise you will first pay a deposit and continue with your due diligence, carry out territory research and review the legal contract. There is plenty of contact with us at this stage as we help you with your research and planning but there won't be any high pressure sales – we want you to be absolutely ready to buy a franchise with JAN-PRO and comfortable with your decision to move ahead.
7. Sign Franchise Agreement
Once all your due diligence has been carried out and you have sorted out your finances, we will both sign the Franchise Agreement. Your training start date will be agreed and, before you know it, you will be on your training and well on your way to becoming a JAN-PRO franchise partner! We will be supporting you all the way as you progress on your franchise journey.